One of the best ways to encourage kids to eat healthy food is through tasty dishes that are presented in fun and appetizing manner. A plain bowl of oatmeal can be made more appetizing by adding banana for eyes, nuts for nose, and honey for a sweet smile. For our back to school breakfast, we gave the good old buttered toast a new and more enticing look with the use of a waffle maker.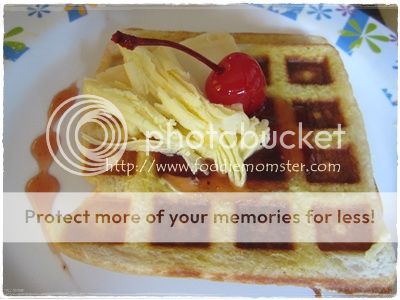 Here are 3 easy steps to make Bread Waffle, our quick and fun breakfast that is perfect for the morning rush. 
Get a piece of sliced bread and spread butter on both sides.
Heat waffle maker and put buttered bread on it. Leave for 1-2 minutes until it turns golden brown.
Serve with cheese and/or fresh fruits and jam.
Regular bread loaf from your neighborhood bakeshop, or the likes of Pinoy Tasty bread from the grocery, works better than soft bread like Gardenia Bread