When I received an invite to the Jolly Cow School tour last Friday, September 27, I excitedly accepted the invitation even though it was on a school day.  Aside from the event being held in Angelicum College where I studied for fourteen wonderful years, Jolly Cow is also one of the brands we do patronize.
My Dream Job In a Glass of Fresh Milk
More than providing nutritious milk, Jolly Cow also wants to educate children on the importance of drinking Fresh Milk every day to achieve their dream.  This is primarily why they launched the "My Dream Job In a Glass of Fresh Milk" campaign.  The campaign also aims to help establish a strong foundation for kids that will help them as they grow older, to promote proper nutrition that will help kids become successful, and to teach children the value of recycling.
First launched at the Immaculate Heart of Mary on July 29, 2013, the Jolly Cow School Tour was followed by another successful event at the St Anthony School in San Andres Manila on August 29.
Last September 27, the Jolly Cow team went to Angelicum College for the third leg of its School Tour.  Renowned Puppeteer and Ventriloquist Wanlu entertained the learners and showed them four different kinds of puppets – soft, hard, marionettes, and human puppets.  Wanlu had his puppets Nicolo and Junior the cow whose antics brought out bouts of laughter from the kids.  Three teachers were also game enough to be Wanlu's human puppets.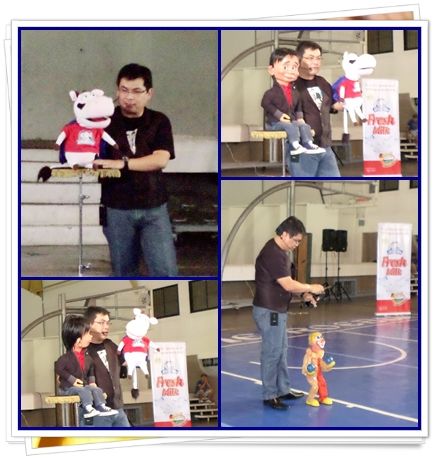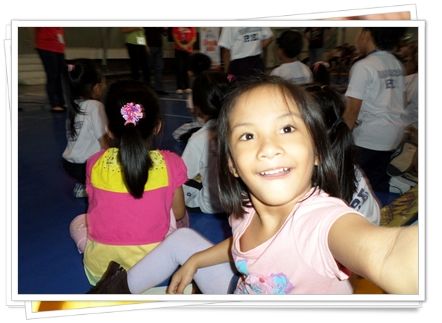 After Wanlu's engaging puppet show, he taught the kids how to make their own puppets using socks and whatever materials they had on hand.  He also taught them the proper way of manipulating the puppets by synchronizing their movements with the syllables in each word they utter.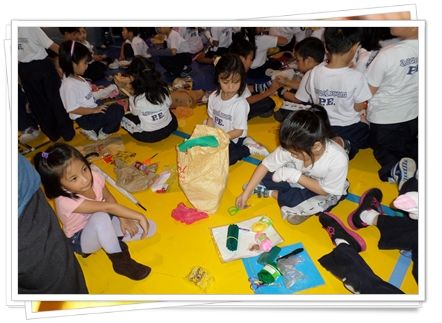 To help them stay focused on their dreams, Jolly Cow presented each learner with a personalized tumbler which they can fill with fresh milk.  Each tumbler is designed with a child's picture in his dream job.  My little Jade will also be getting one of these tumblers and I can't wait to see her in a ballerina outfit. J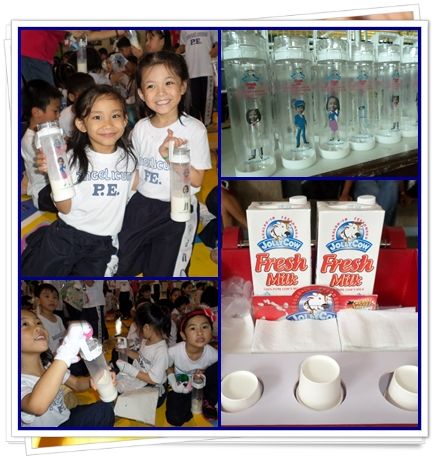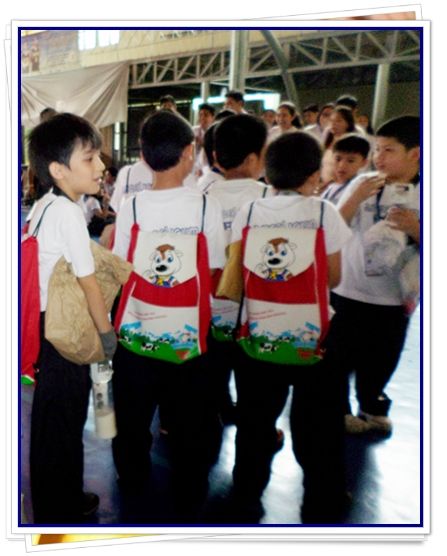 Angelicum College was also granted its own Dream Wall where learners of Angelicum can post their dream jobs.  The school will also partner with Jolly Cow in encouraging learners to drink fresh milk every day.   With one glass of Jolly Cow fresh milk daily, they will be one step closer to achieving their dream jobs.